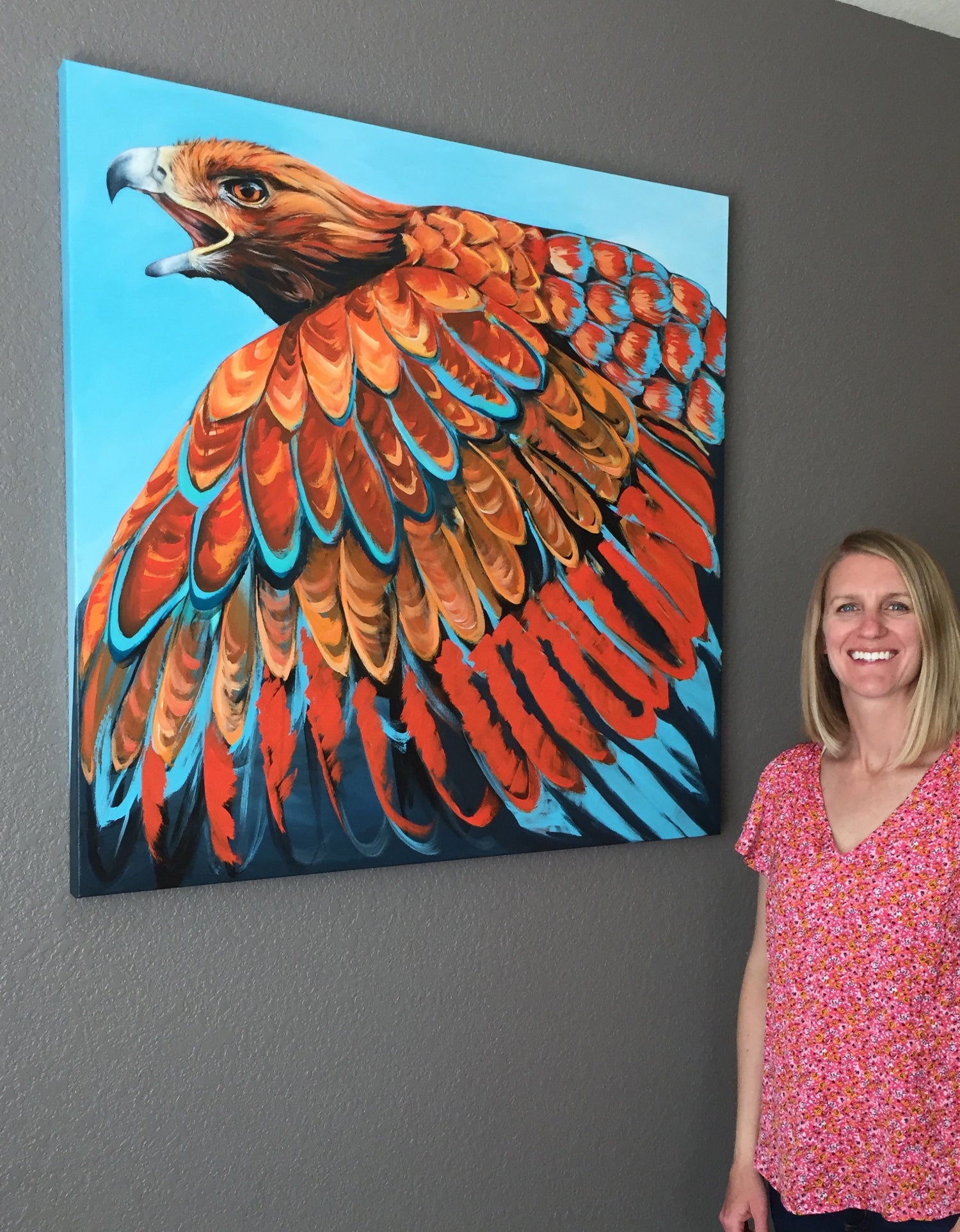 I am a contemporary wildlife artist, wife, and mother of 3. I'm best known for my colorful, large-scale wildlife acrylic paintings and fun style that expresses both bright and natural elements. Working with my hands has always brought me joy.  From a young age, art and creating has been a big part of my life.  In fact, I spent my first year studying art in college, but was unsure how stable that path would be.  So I put away my art supplies and studied to become a dental hygienist.  Several years later, I took a break to be home with my kids, had a spark of inspiration and the journey began once again.
what inspires me
Every time I take a moment to really look into the eyes of wildlife, there is an unwavering contentment I admire.  They are beautiful creatures held strong in their basic instincts and steady ways, which is refreshing in our fast-paced, ever-changing world. I find their eyes, fur, feathers and bodies so incredibly amazing and unique....even among the same type of animal...they're all so different. There's really an endless amount of inspiration out there. Painting with acrylic allows me to capture wildlife in all the vibrant colors I love and express their elements I find so inspiring.
awards and accolades
2023 Jackson Hole Still Works Spirit of Wyoming Finalist "Sunrise"
2021 Nicolaysen Gala: Best in Show Finalist "Golden Shield"
2020 AVA Art Matters Gala: Finalist "Blue Prairie"
2020 AVA Art Matters Gala: Best in Show Award "Gentle Soul"